Lab Products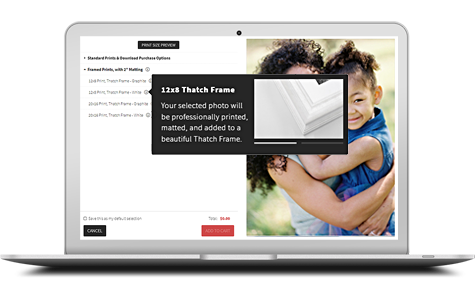 View, select and import products from your favorite labs.
Import names, descriptions, and images (when available).
Automatically mark-up the prices of the items being imported.
Our partnership with several of the most highly regarded photo labs in the world provides you with the opportunity to offer your clients a tailored list of premium products.