Interview with Abby Grace
by Rebecca Malouf Franson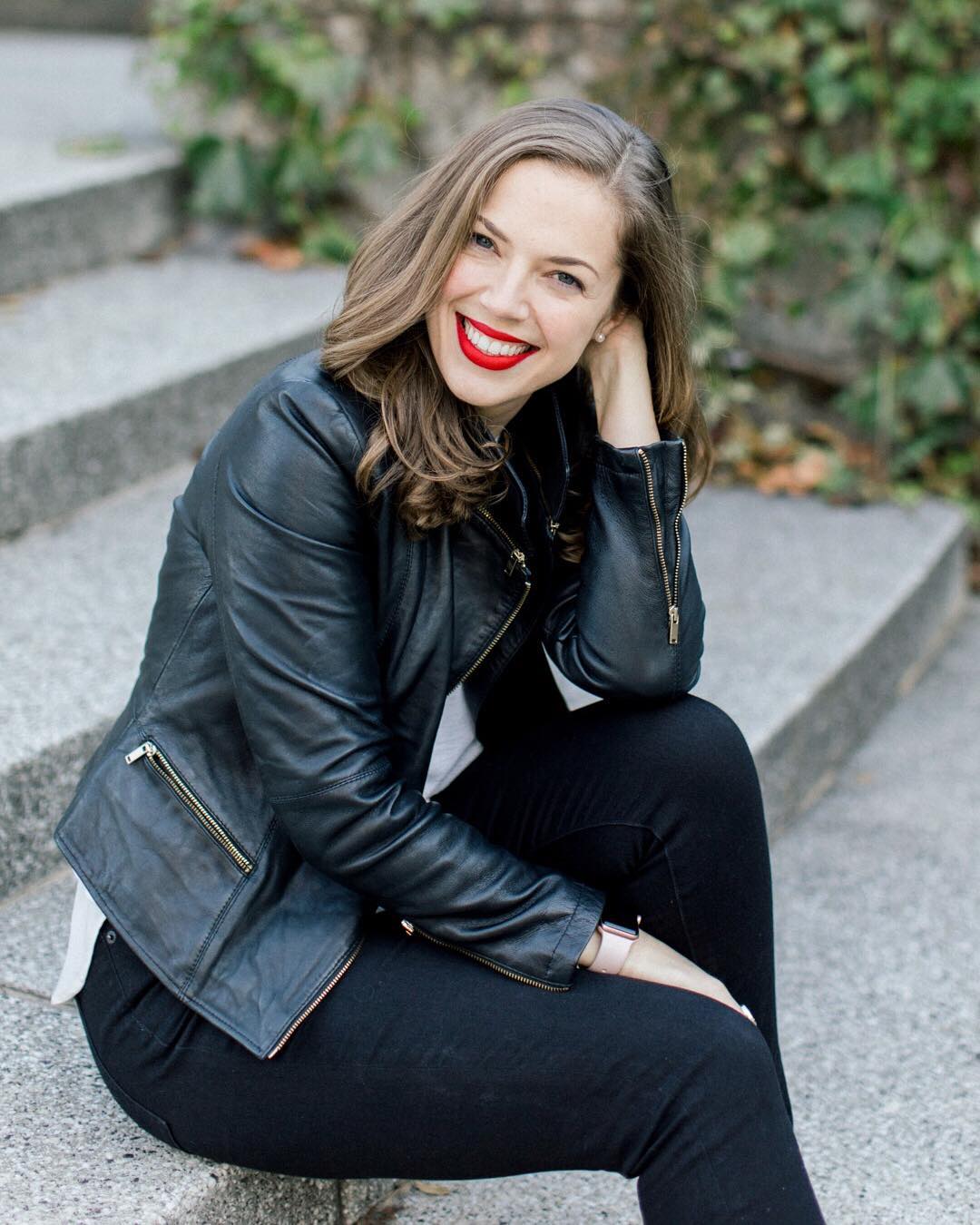 International wedding photographer Abby Grace has a massive list of accomplishments, and the added benefit of not taking herself too seriously! She is quick to say that red lipstick makes her invincible and that she is a Hufflepuff. Love that! Based outside of Washington DC, she and her husband Matt are college sweethearts and business partners. Besides their passion for photography and having a business that empowers them to lead a life they love, Abby and Matt are movie buffs, road trip aficionados, rescue pup parents, Nationals baseball fans, and they are preparing to adopt!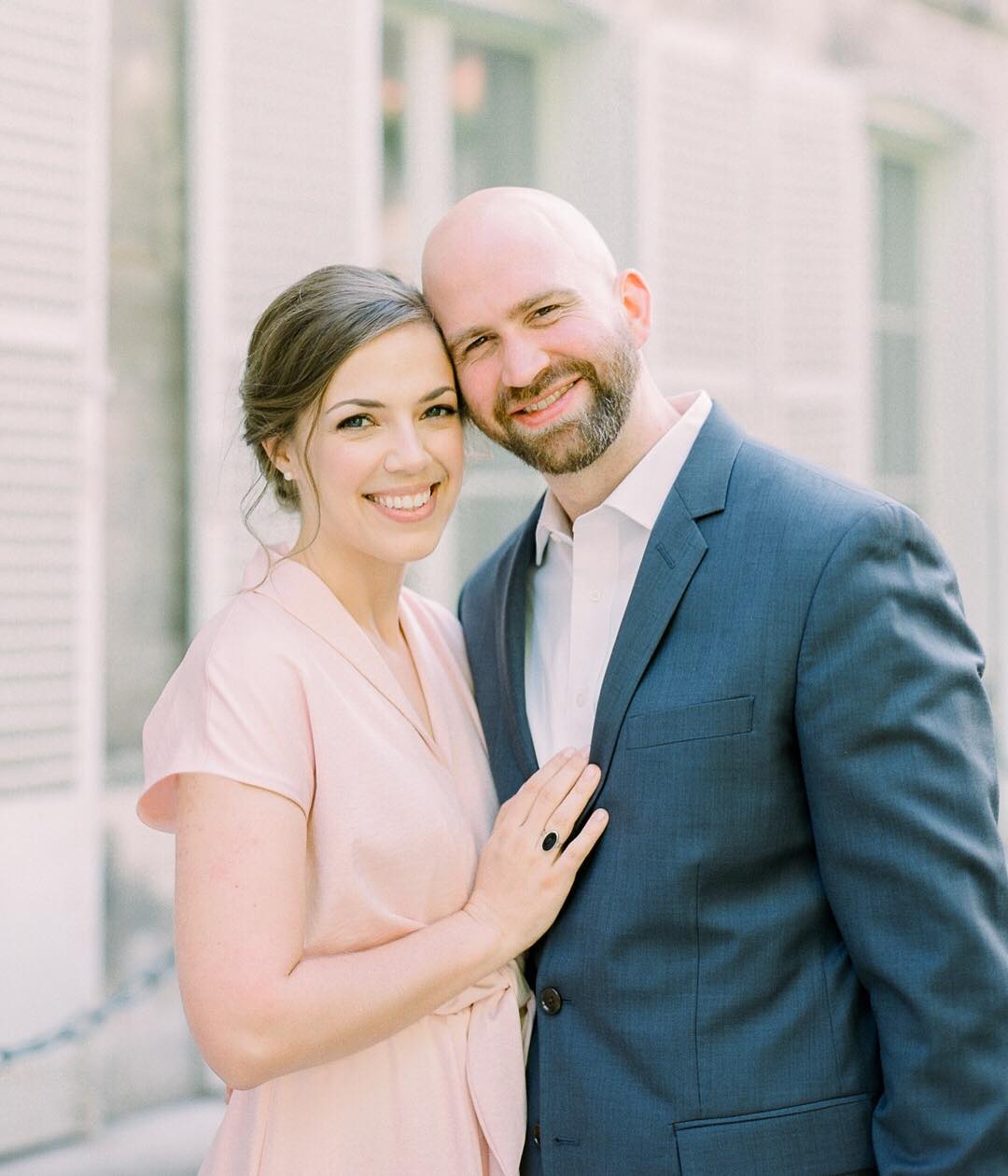 Right before she hopped on our live interview Abby had just been on a bike ride and mentioned as we were chatting that she was so happy that her new foundation kept her from looking sweaty on camera. So of course, we had to know what magical foundation she was using! She shared her new favorite beauty essential, Bare Minerals liquid foundation. Typically a light makeup user, Abby also shared that she just recently discovered the beauty blender. Well, who can blame her, with skin as flawless as hers, makeup is not really necessary at all!
While preparing to interview Abby, I listened to her podcast with Jenna Kutcher on the wildly popular Goal Digger podcast. And, by the way, if you want to check it out, Abby is on Episode 80 which is one of the top 10 episodes! The topic: "The Best Ways to Avoid the Inbox Time Suck". In that podcast Abby mentions that she wears a white t-shirt every time she does a video broadcast. So I had to comment on that when I noticed that sure enough, she was wearing her signature Uniqlo tee. And of course that got me wanting to check out Uniqlo and now I have a few things in my shopping bag on their site! So basically, Abby is a maven for everything from photography, to business, to makeup, to clothes!
Another little tidbit Abby shared at the beginning of our chat was that she doesn't feel like she's good at Instagram! Say what? If you take a peek at her Instagram feed I think she definitely looks like she is pretty darn good at Instagram! Abby's main guide when posting to her Instagram feed is pretty simple: she posts things that she loves. Mostly wedding and anniversary work, Paris, and an occasional ballerina photo.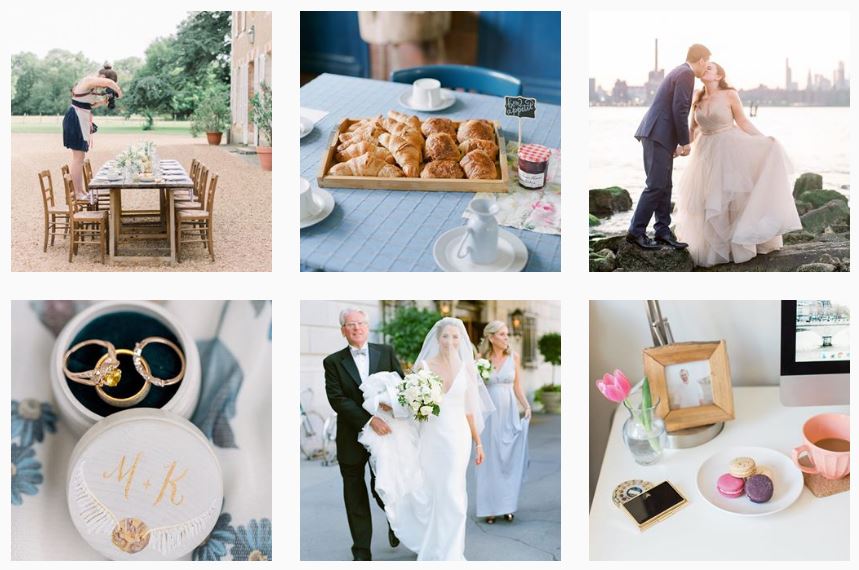 Abby shared the deliberate choices she and her husband make to ensure they are running their business, and not the other way around. One thing Abby does is delete the Instagram app off of her phone on the weekends. Additionally, she doesn't follow any other photographers on Instagram! Abby's approach helps her avoid the comparison trap.
I always love to hear the stories that lead artists to photography. For Abby it all started her junior year of college when she took a darkroom class. She fell completely in love with the magic of developing film and spent so much time in the darkroom that she became allergic to the darkroom chemicals. Just thinking about a darkroom brings those smells to my mind! By the time she fell in love with photography Abby was almost done with a degree in Communications, and she decided to finish up her degree in that.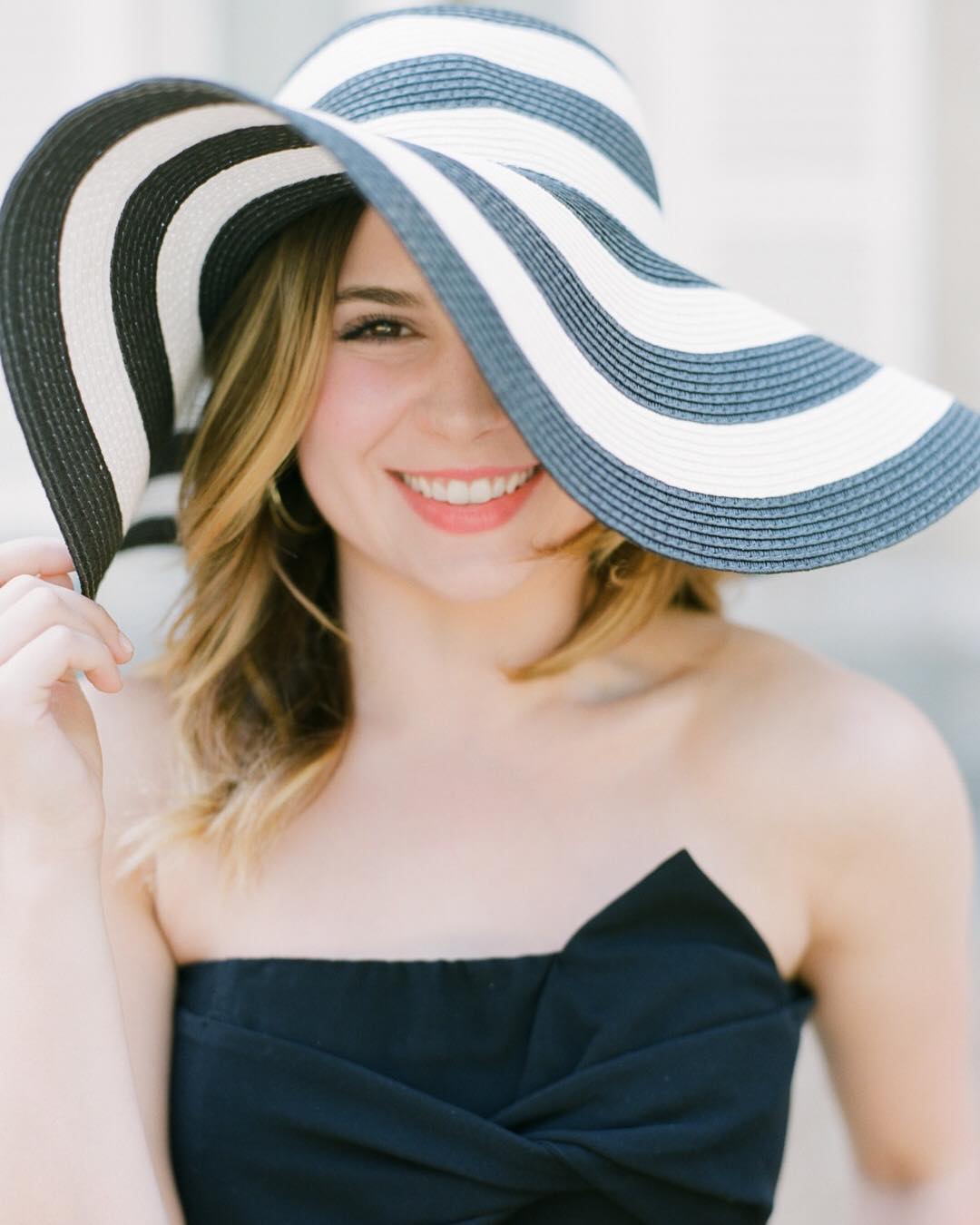 After graduation Abby worked for a Fortune 500 company in media relations for two years. Her goal was to build her business on the side and transition to becoming a full-time wedding photographer within two years. And she did it! In June 2010 she started her corporate job and in June 2012 she left to become a full-time photographer. Starting in 2010 she spent a year second shooting under another photographer and in June of 2011 Abby shot her first solo wedding. By 2015 business was booming and it was hard to single-handedly keep up with running the business anymore. So, her husband Matt started helping with the business in 2015, and in 2016 he left his day job and started working with Abby full time from home.
Abby shoots film and digital. She shared that she shoots film whenever possible and only turns to digital when there's not enough light to shoot film. Abby shoots handheld down to 1/30 second, and reception details are usually shot using a tripod.
If you peruse Abby's work you are sure to notice the beautiful photographs of ballerinas. As a former dancer, photographing ballerinas is something Abby makes time for as a personal, creative outlet. She shared that the particular attention she pays to subtle gestures and movements while photographing ballerinas transfers over to her client weddings and the attention that she pays to the subtle details there as well.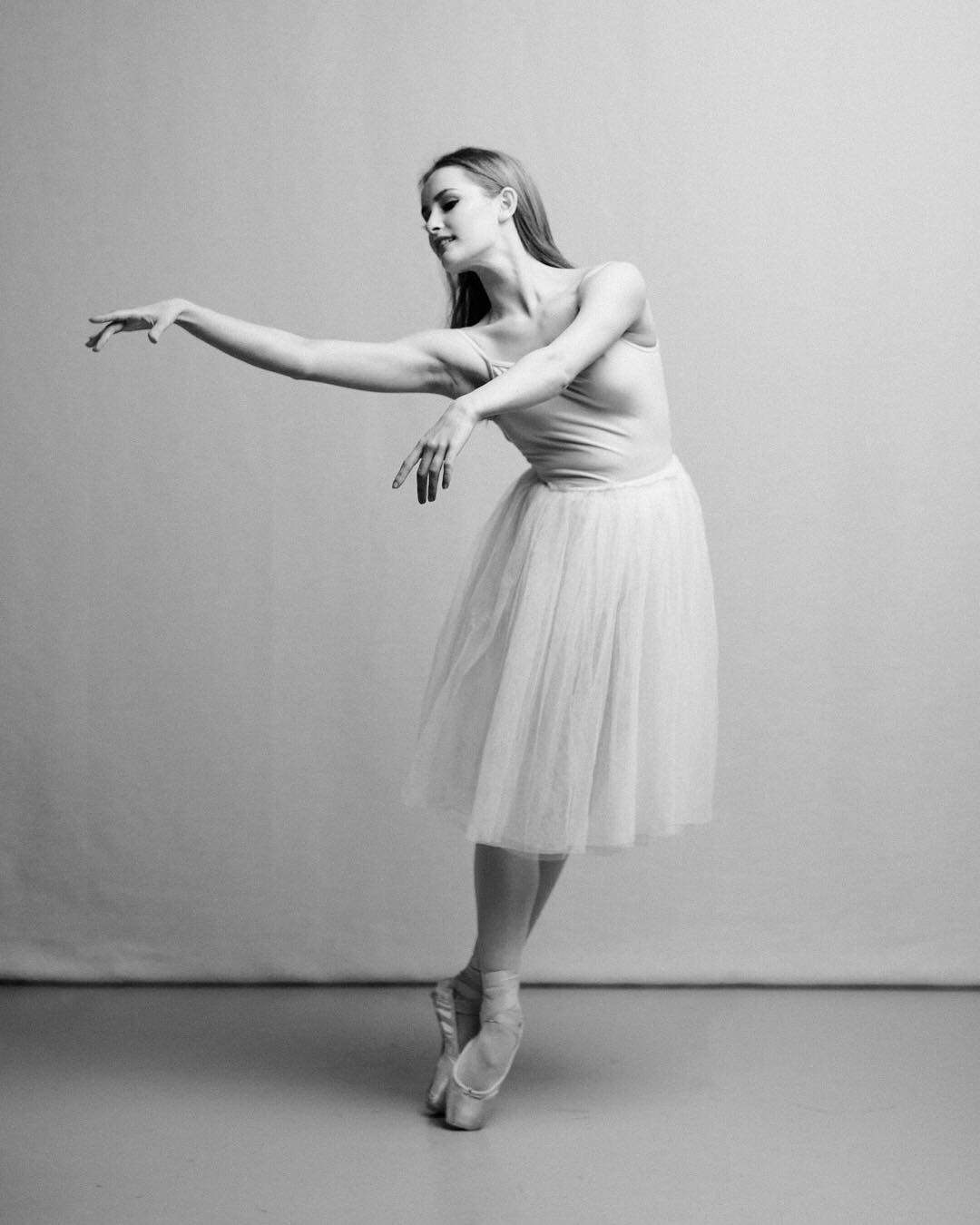 By now you are sure to have noticed that Abby has a lot of wisdom and knowledge to share. When I asked her where someone would go if they were interested in the educational materials she has created, she pointed me to Abbygraceshop.com. Abby shared with me that she feels communication is definitely her strength. Email templates for photographers and other creatives are her number one seller, with the "Gentle No" being her favorite. Answers to questions like 'Can I get a discount?' and many, many more uncomfortable questions that often feel awkward saying no to are addressed.
"I love saying no. It's personally one of my favorite things to do. We desire to run a business that enables a life we love so it's important to have really strong boundaries." She added that doing this guards her from feeling resentful to her business or clients.
"Rules of engagement have gotten really blurred," Abby said. She stressed the importance of setting expectations from the very beginning. Abby avoids using texts or direct messaging in apps to communicate with her clients about anything that needs a paper trail. Instead she opts for email which is much easier to organize and search. If Abby gets an inquiry via a social media channel she invites that person to send her an email with their request. This way she can see if the person is serious about wanting more information. Abby also sets office hours and only responds to clients during those work-designated hours.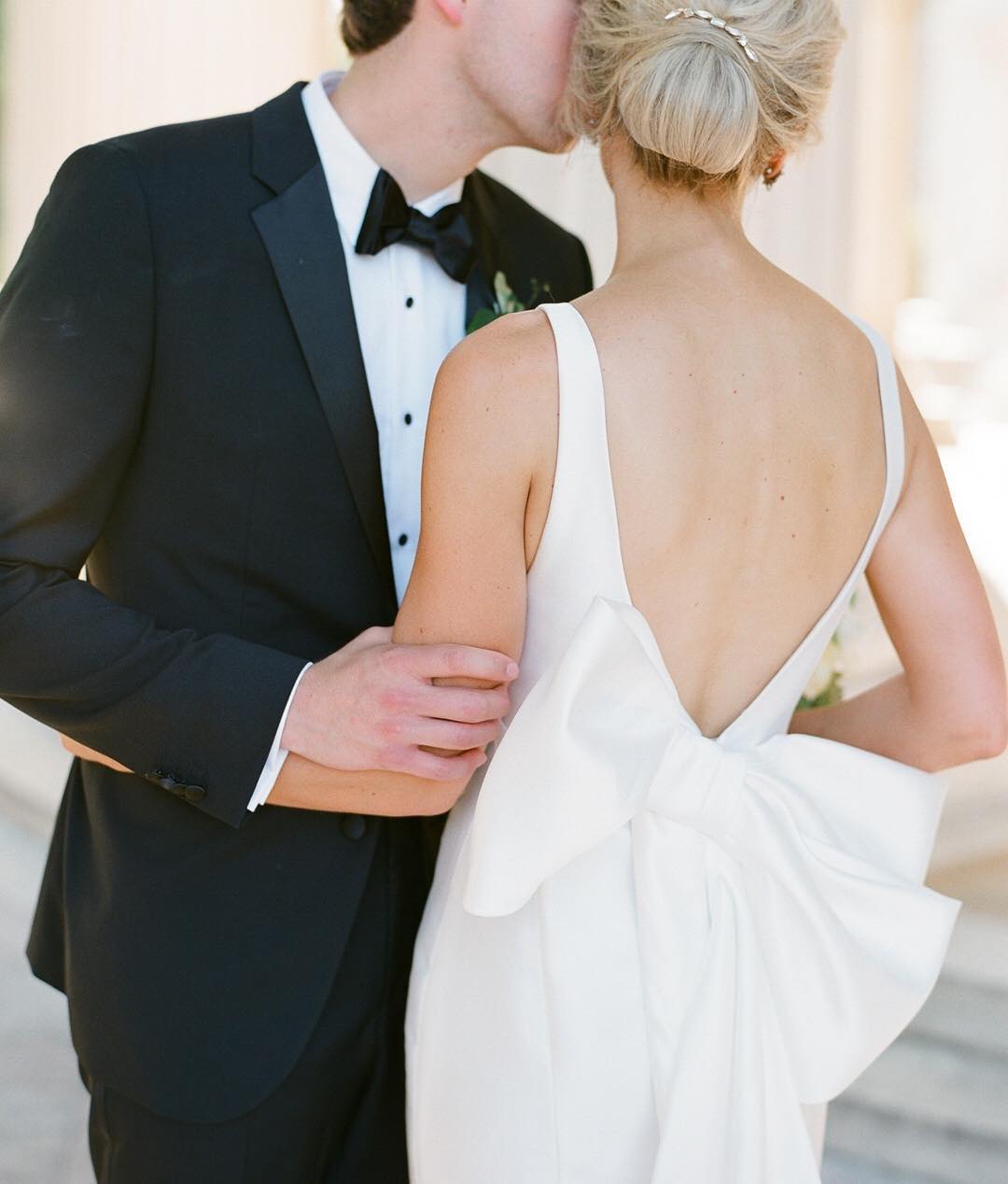 Abby switched to Instaproofs to help encourage her clients to order prints. She explains that she and her husband felt that prior to using Instaproofs they weren't serving their clients well by not making it easy for them to order prints. Abby now uses "Jon's method" by offering 30% off her prints and products for the first week that each gallery is active, and her lab of choice is Miller's Lab. One other thing she loves about Instaproofs is the ease of communication with her clients.
What's inspiring her now? A book called 'Rest'. Abby explained that this book talks about how work and rest are partners and how they work together rather than being opposites like they are so often viewed. In this book she has learned that resting well can help her reach her full creative potential. It has also empowered her to give herself permission to rest. Abby is inspired by historical figures who only worked 4 hours a day despite being able to accomplish so much. She shared how freeing it was to her to realize it's OK to not work non-stop. The other book that's at the top of her inspiration list right now is 'Deep Work'. She says this book has truly been a game changer for her as well.
We hope this peek into the work and life of Abby Grace has been inspiring to you. As for me, I think Abby just introduced me to my next shopping addiction (Uniqlo!), and I can't wait to read the books she so highly recommends. Until next time!
--
The full interview can be viewed here: Abby Grace Interview
To view more of Abby's work please see her website, her blog, her shop, her Instagram feed, or her Facebook page.