Interview with Wendy Laurel
by Rebecca Malouf Franson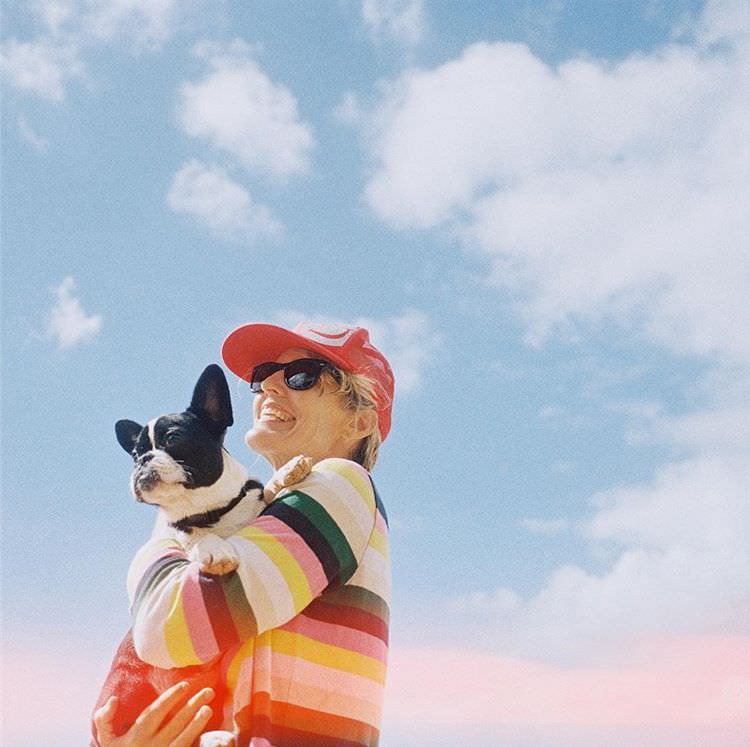 On the island of Maui there lives a photographer who is inspired by color. Ever since she was a little girl begging her mother to paint an orange and yellow stripe to run across her bedroom walls, color has made Wendy Laurel happy. Wendy's colorful and creative imagery has earned her a spot on the pages of well known publications such as Martha Stewart Weddings and The Knot, but more than that, her love affair with color-drenched film photography has made her happy.
Originally from Berkeley, California, Wendy came to the Hawaiian Islands to take a job as an attorney. After having her third child and wondering if there was more to life than billable hours, she enrolled in a photography class at the local community college. Having lived most of her life not thinking that she was creative or artistic, photography was the portal to a new kind of life for her.
As an attorney, Wendy used to work with clients on their worst days: divorce, lawsuits and the like. Switching to working with photography clients celebrating their best days was a big difference. "It was such a change of energy and it's so much better. It's so easy to live life with the cup half full in photography. Even on my worst days, I'm never bored. As long as I have a full night's sleep and a camera, I'm good. There's no boredom, there's always something new to try and something to be inspired by."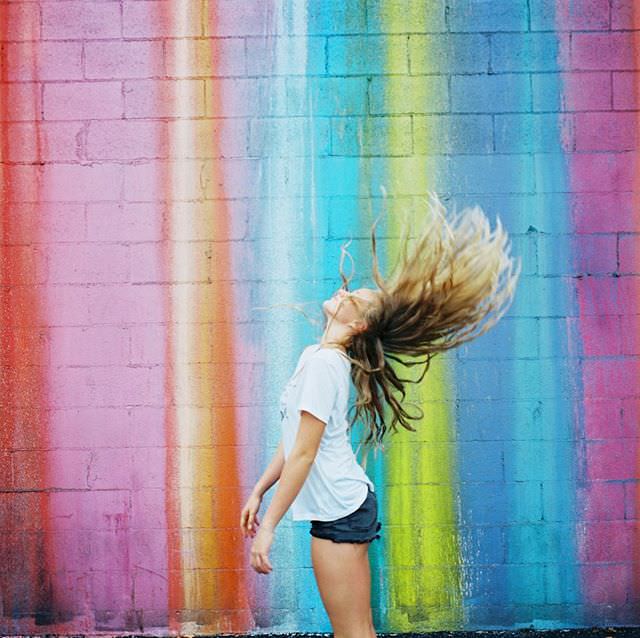 Not long after picking up a camera Wendy found herself at a workshop put on by film photographer Jonathan Canlas. She fell hard for film and has never looked back. "Shooting film for the past decade has made every day like Christmas. It has brought so much joy to my life. It's always exciting." Wendy does not own a digital camera and doesn't use her phone to take photos of her four children, ages 10 to 21. "Everything's on film around here," she said. Wendy added that she tried digital but didn't like the editing aspect of it. "Here's the secret that people just don't understand. Film is easier than digital. You have less choices."
The magic Wendy feels from shooting film has continued to bring her joy. "It's so exciting! That's how my life feels all the time! It's crazy the amount of satisfaction shooting film has brought into my life. I don't think there's any one thing I could have done to make myself happier. It sounds crazy but it's so true."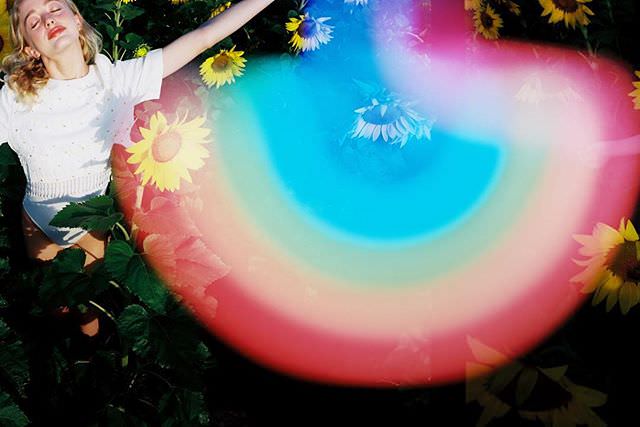 The process of shooting film helps Wendy to stay connected to her work. "I'm always trying to push the boundaries to make it more imperfect and bring out those imperfections. It feels more authentic to me. Film is super imperfect and I really like that."
In addition to the magic of film, Wendy has found her tribe among film photographers. "I have never met a film photographer I didn't like. The whole community is part of the draw. It's the first place I really fit in."
Wendy has recently released a 136 page pdf guide for shooting double exposures. It's called "Seeing Double. The Art of the Double Exposure." This tutorial came to be developed after Wendy discovered that other people were really interested in learning about what she had to share about double exposures. Wendy said that one of the questions she gets asked frequently is what film stock is best to use for double exposures. "You use whatever film stock you are drawn to anyway. My film preference is a bright, sunny day with Kodak Ektar. Hands down that's my favorite thing to shoot. You don't want your double exposures and experiments to look different than your regular work. You want it all to fit in." Wendy also shared that Portra 800 is another film stock favorite of hers for its beautiful colors and natural skin tones.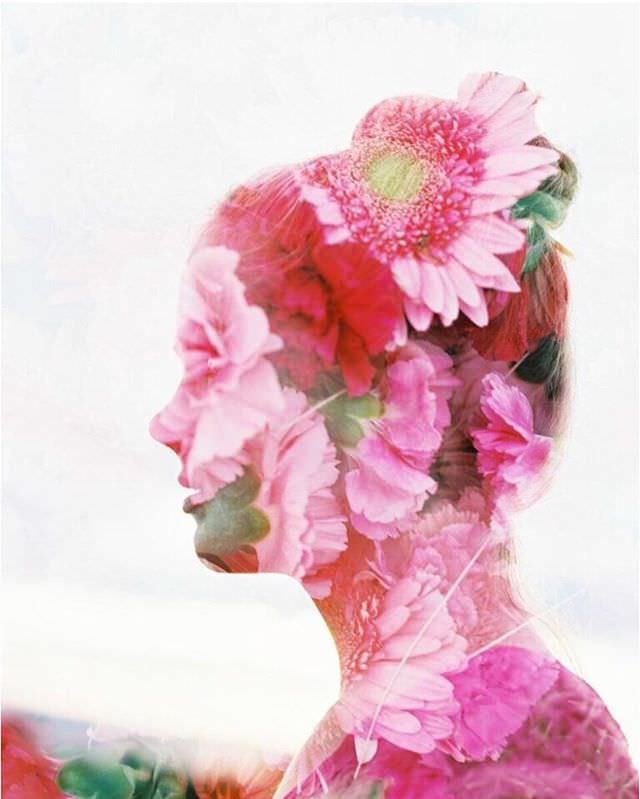 Another tip Wendy shared was about light leaks. "The color of your light leak depends on what you are shooting." If you are shooting green grass, the light leak will be orange. If you are shooting a bright blue sky the light leak will be bright pink. Personally, Wendy prefers the bright pink light leaks. Her advice is to "Go out and play with it – open the camera back!"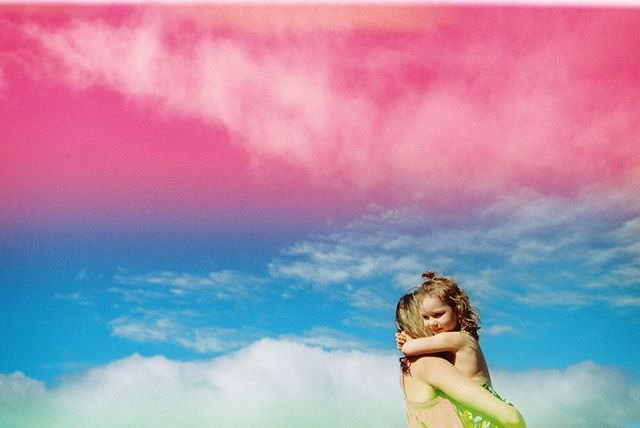 As a highly creative artist it's no surprise that Wendy is not a salesy person. Luckily for her she doesn't have to be a starving artist because she has found a perfect fit with Instaproofs. As an Instaproofs user for the past 7.5 years Wendy "uses Instaproofs for everything."
"Most of the weddings I shoot get featured by a wedding blog or magazine. Instaproofs is great for getting published. Editors can look at your photos in a beautiful grid format. Dropbox doesn't work so well for that because the images come up one file at a time."
In addition to delivering client and charity images Wendy also uses Instaproofs for the pdf sales of her new "Seeing Double" tutorial. "I really like Instaproofs because it makes it so I don't have to be salesy."
So being creative doesn't mean you have to be a starving artist after all! The next time you need a creative boost check out the inspiring work of Wendy Laurel. And if you're ever on Maui, go say Aloha!