Interview with Karen Hill
by Rebecca Malouf Franson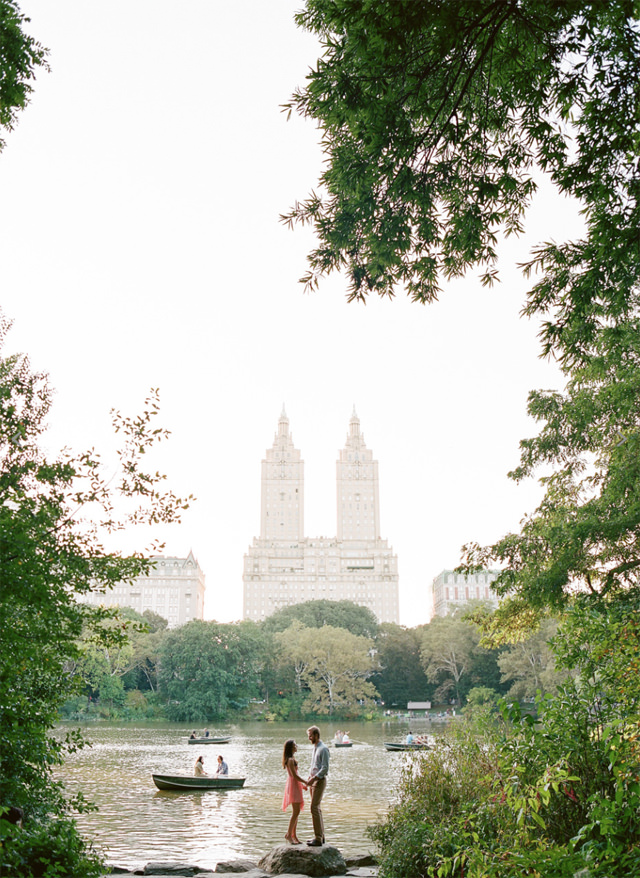 Sometimes, the more impressive the resume, the more humble the person. I certainly found that to be the case when I had the opportunity to interview veteran photographer Karen Hill. Among her long list of accolades, Karen holds an MFA in photography from the Yale School of Art and her background also includes teaching photography at Columbia University. Karen has been shooting weddings for over 25 years and she always has a lot of projects going on all at the same time. "Photography is one of the things I find myself wanting to do every day," she shared. One of her current projects is with her Roliflex. Karen visits tourist spots around the country and she photographs people on their iphones. The project is called "i am here." Karen muses that projects like these are her escape and her "fun work." She also shoots interiors, fine art, and families.
I'm not quite sure why I didn't bring this up in the interview, but her average wedding price is reported to be upwards of $10,000. Her work has been featured in too many publications to count, but a few of them are, Carats & Cake, Style Me Pretty, The Knot, Snippet & Ink, and Martha Stewart Weddings. Ten years ago Karen married her best friend Frank surrounded by their friends, most of whom are also photographers. Frank is an accomplished photographer himself and together he and Karen form a fantastic team. They split their time between New York City and Savannah, Georgia with a little Charleston thrown in for good measure. Karen has been using Instaproofs for seven years.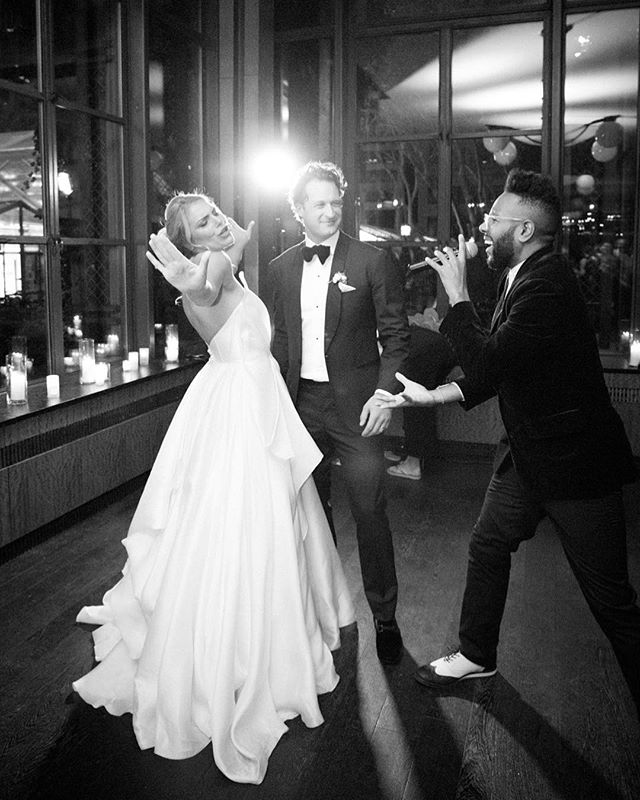 Karen shoots both film and digital, but film is her first love. I found it so fascinating to learn how she melds the two mediums in her workflow. Karen describes her use of digital as her sketch pad and film as the true art and the finished piece. While shooting a wedding she simplifies things by carrying her Contax 645 and her Canon 5D mark iv on one strap. She has the ISO and exposure set at exactly the same on both cameras mirroring each other and additionally the lenses are compatible with similar focal lengths. She meters with her digital camera for a seamless look between the two mediums. For a typical wedding Karen shoots 25-50% film and the rest digital. Digital serves as "a backup and a sketch to where we are going as well as to show the client the back of the camera throughout the shoot."
I loved learning that Karen shares the process and the photos from the back of her camera with her clients throughout the day and that she considers her client's feedback an important element in the process. The number one takeaway from this interview with Karen for me was the importance she places on communicating, collaborating, and connecting with her clients to arrive at the final photographs. "It's really important to me to tune in to who the couple is," Karen said. 'Let's work together' is her mantra, which I really resonated with. In this writer's opinion, this philosophy and approach should be the gold standard for all photographers.
Karen especially loves to include the children she is photographing in the process. "Children really want to see the picture. One of my favorite things to do with families is to show the children that I change the film. They get really into it; I love that. I want the younger generation to understand film and hopefully to use film in the future. The film is magic and getting the pictures back is magical and always exciting!"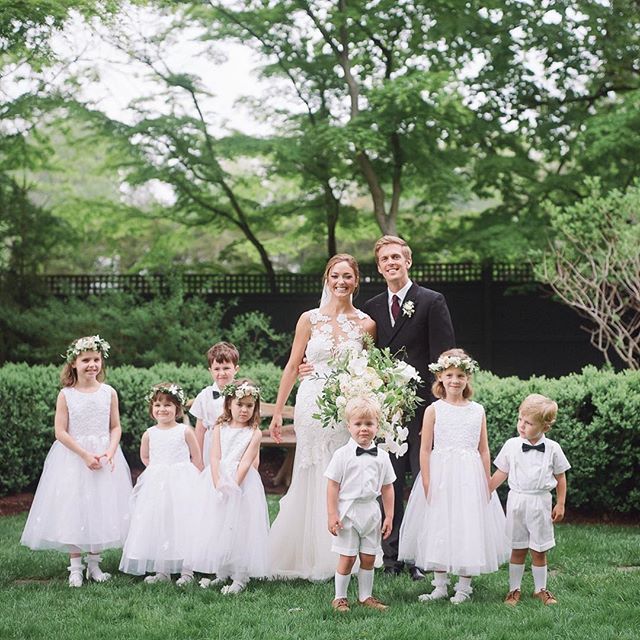 Karen considers it a great privilege to work with each of her clients, and she wants them to feel blown away when they get their photos back. "It's our honor to be there," she says. "That's our attitude. We go above and beyond… whatever it takes to get the shot."
If you read the reviews on her website you will see that her work and her attitude do not go unappreciated. One wedding client gushed, "...every few shots we would gasp because one would strike us as a piece of art, supernaturally gorgeous. Thank you for capturing our wedding day so wonderfully; we are forever grateful."
Karen is drawn to locations with water, nature, trees and sunshine, which can be a tall order in the concrete jungle that is New York City. "When there's water and sunshine and a beautiful couple, it kind of creates magic," Karen shared. It should therefore come as no surprise that Central Park is one of her favorite Manhattan locations in which to shoot with "endless" options.
Her many years of studying art history is also reflected in her style and approach; Karen's two favorite shots on a wedding day are the "Everybody" shot and the classic cake cutting shot, which she always shoots in black and white with the lighting set up for a 1950's vibe. "I try to bring all of that with me," she mused, while reflecting on her cultural studies of the past.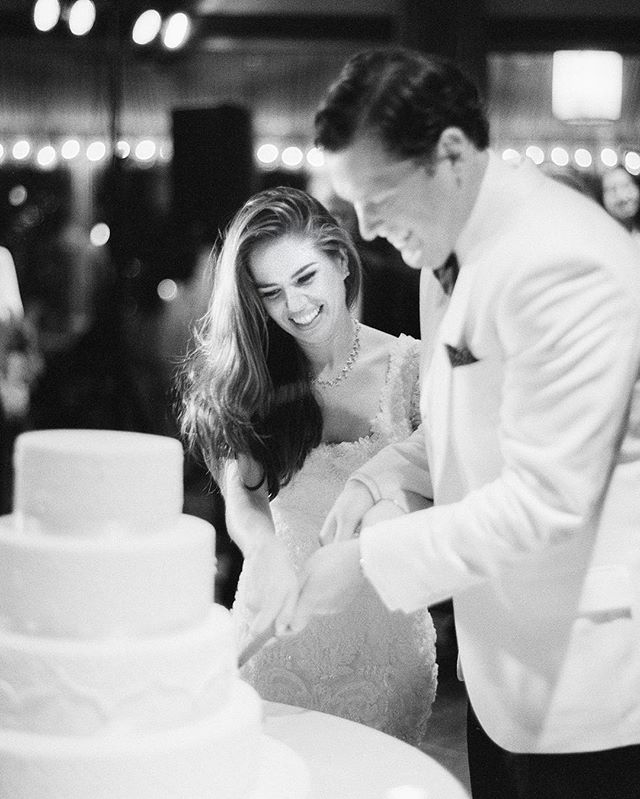 For low-light indoor church weddings Karen uses a tripod for anything slower than 1/15th of a second. I was amazed to learn that she could hand hold a camera at such a slow shutter speed and she shared that in those situations she becomes a human tripod and holds her breath. When tripoded, she will go down to ⅛ of a second, or sometimes slower, and in those cases she sometimes increases her aperture to 5.6-ish for depth of field. For lighting at receptions Karen uses a 50 watt handheld video torchlight LED and she brings one, occasionally two, 500 watt LED lights on a light stand, which she always employs on the dance floor to give some drama, backlight, and control. Though preferring natural light, she also finds her on-camera flash to come in handy.
In response to a question from one of our live viewers during the interview, Karen shared that her favorite film stock is Kodak Portra 400, with 800 as a close second, especially in New York. Karen also shared that she loves her Roliflex "for how quiet it is even though it's as heavy as lead!"
When I asked her about her experience using Instaproofs she shared that it has "changed my business immensely." Through Instaproofs she provides Sneak Peeks and she shared that her clients "get excited and they start sharing. I love that." When Karen's clients spread their joy and happiness with their friends and family through the photos she has taken, it brings her joy too. But Karen's favorite thing about Instaproofs is actually something else. "The greatest thing on the whole planet is the order fulfillment. The orders placed go straight to the lab. That is the world's best thing ever!" Karen uses and loves Richard Photo Lab for printing her work through Instaproofs.
When I asked Karen what or who inspires her, she said she loves the work of the late Rodney Smith and that she looks at his work often for inspiration. And when I asked her to share any last words of wisdom as we were wrapping up she said, "Shoot film! Shoot film!"
I have to say, chatting with Karen has inspired me to dust off my film cameras and start shooting film again. Thanks Karen, I can't wait to feel the magic of film once again!
--
The full interview can be viewed here: Karen Hill Interview
To view more of Karen's work please see her website, her blog, her Instagram feed, or her Facebook page.